Announcing a new service experience from AAALife
AAA Life has upgraded our secure self-service platform. The new experience allows you to access your policy information, make payments online and so much more.
This secure online service system was designed with your needs in mind, and helps make it easy to manage your coverage anytime, anywhere.
Getting started is simple, login today and enjoy the convenience of managing your policy online.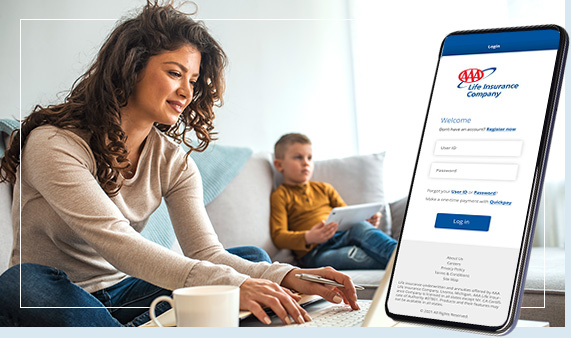 Secure Sign In
Once you register for an account you can securely login in to make payments and view policy information. If you are already a registered user, simply login as normal.
Online Payments
Make a single payment or setup recurring payments without having to enter policy information each time that you pay. You can also make payments on more than one policy once you are registered.
Setup Autopay
Conveniently change the frequency of your billing cycles to best suit your needs.
View Policy Details
Review policy details including policy expiration date, term period, coverage type, beneficiaries and more.