October 27, 2020 // All //
Building generational wealth with life insurance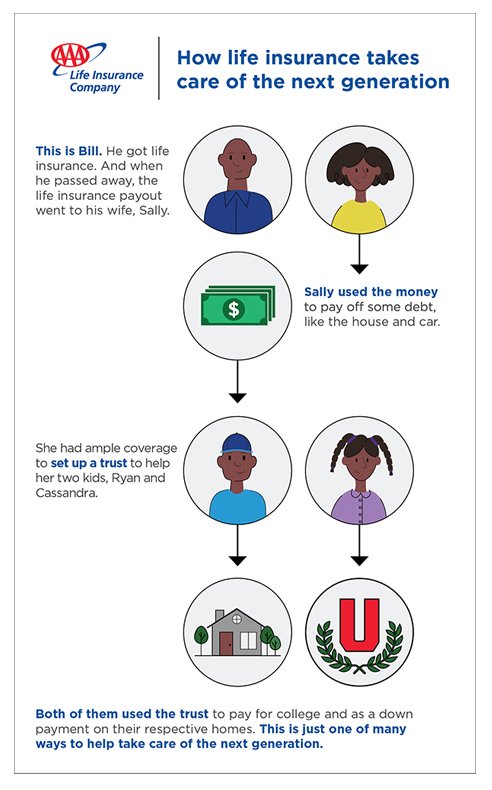 The idea of generational wealth – which is simply passing down assets from one generation to the next – can be seen as a lofty goal for many families. But it's not about who gets grandpa's yacht or mansion, rather it's about breaking free from the cycle of generational debt and giving your kids and grandkids an advantage in life. This means passing down a nest egg to help alleviate their college debt or even a lump sum of money to serve as down payment on a home.
One way to make this happen is through life insurance. You see, life insurance policies can help you plan for a brighter future without having to be Rockefeller. It's a way to create a foundation to help ensure the people who mean the world to you will have an even playing field to offset the rising costs of, well, pretty much everything in today's society.
Helping you on your journey
Preparing for your family's financial future is a long road, but you'll never have to walk it alone. Whatever long-term financial goals you have, a financial advisor will work with you to help you achieve them. While there is no be all, end all approach for providing a better tomorrow, you can take comfort knowing we'll give you the resources and the life insurance knowledge to make the best decision possible for your family's future. Whether you just got married, started a family or are looking to retire, it's never too late to start thinking about the next generation living with lessened debt. Discover how our life insurance can help. Learn more about Term Life Insurance.