The journey toward added peace of mind starts now
So you're ready to buy life insurance. Congrats on taking a big step towards protecting your family. You might be wondering where to start. To help, we've outlined six key questions to ask yourself before purchasing a life insurance policy below. There's also a handy downloadable guide that can help you stay organized when meeting with a life insurance agent or purchasing a policy online.
Who would you like to protect?
Your husband or wife
Your children
What would you like your life insurance policy to achieve?
Pay final expenses
Pay an outstanding balance remaining on a mortgage or other debts
Contribute to the future education of your children
Offset the loss of your income
Send funds to a favorite organization or trust
What is your total debt?
Remaining mortgage balance or monthly rent
Student loans (yours and loans you cosigned)
Credit card, taxes and other debt
Health insurance costs
Medical bills
What should you consider when applying?
How many years would you like your policy to cover?
I'd like the coverage to last indefinitely
I'd like the coverage to last a specific length of time: about 10 years, about 20 years, about 30 years
How much coverage do you think you'll need?
This formula will help you find your minimum number: your income x 7 = your number
Take a deeper dive to find your number with this helpful article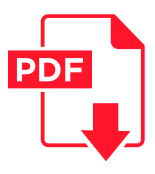 After asking yourself all of these questions, you may still be leaning toward a life insurance company that offers the best rates. But there are a few other things to look at as well. Does the company provide products that fit your current needs? Does the policy pay out enough to take care of your expenses? There are also several fly-by-night companies out there, so it's important to ask: Is this an accredited and reputable company that's going to be around when my family needs them most? These are all questions you can ask yourself to help make the best decision possible. Other factors in your decision should include the ability to contact customer service or speak directly with an agent if you have questions about your policy or premiums. While customer service may seem like a minor component now, it can be critical in a crisis. When you have time, discover all of the things that AAA Life can provide you on your journey.
We hope you now have better understanding of how to help you prepare to buy life insurance. Remember, you don't have to go at this alone. When you're ready to take the next step, we're here for you. Talk with one of our agents today or get a quote online.